Working 9 to 5: what a way to make a living!
I'm not sure too many 70-year-olds would agree with Dolly Parton on that one. But recent government reports have suggested that 70 could be the new state pension age for those who are currently under 30. The reports were published to address the rising cost of the state pension due to an increasingly aged population in the UK. The government is said to be announcing their decision on the reports in  May 2017.
But what effects will increasing the retirement age have on our health?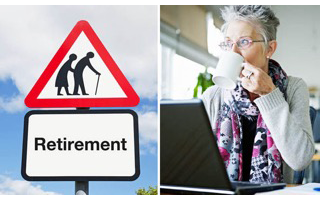 Will we even be fit enough to work until age 70?
The likelihood of health problems increases as we age. Our chance of falls becomes higher after the age of 65 as our balance and reaction times diminish and our bones, muscles and joints begin to weaken. Getting older increases our chances of developing osteoarthritis and symptoms can often develop from as early as age 40.
It's not just manual jobs our increasingly frailty will affect. Office jobs could also be affected; arthritis in the fingers could make typing increasingly difficult and, as our eyesight typically weakens as we age, computer work could be tricky at age 70. Memory loss could also affect concentration and productivity.
Are there benefits of working into old age?
It's not all doom and gloom, however, as there are some benefits of continuing to work into old age. The Department of Health's Chief Medical Officer has encouraged those aged 50-70 to work for as long as possible to remain physically and mentally active for longer.
Having a sense of purpose and keeping the mind occupied is important as our risk of dementia increases as we age. Work can be a social experience for many and can help to decrease our chances of feeling isolated and lonely. An Age UK report states that "36% of people aged 65 and over in the UK feel out of touch with the pace of modern life and 9% say they feel cut off from society". Working until age 70 could also allow people to retain their independence for longer.
How can we prepare to work until age 70?
There is pressure on the government to be transparent about these potential changes to the state pension age quickly so that people can start to prepare to work until they are 70.
Our health and ability to work until we are 70 will, in many respects, depend on individual circumstances and uncontrollable factors such as genetics. But how can we attempt to stay healthier for longer?
Regular exercise is a good way to increase physical fitness and stay healthy. Gentle exercise, such as Pilates, can help to strengthen and stabilise core muscles which can improve balance and increase flexibility. Exercise can help to slow down the loss of muscle and bone strength as we age.
For more advice on staying healthier for longer, or to give our Pilates classes a try, contact Fit4Work or Physio Leeds today.